Contractor Accountants in Welling and Kent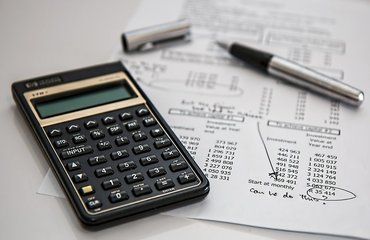 Are you looking for a Contractor Accountant in Welling or Kent? We are accountants for contractors, freelancers, startups and small to medium sized businesses.
Our fixed fee services start from as low as £50 +VAT per month. We are welling based contractor accountants specialising in Contractor Accountancy. We can also help you setup limited company or guide you through your transition from Umbrella Company to Limited Company.
We are Accountants in Welling, Kent providing our service to Contractors and SMEs.
Appointing us will help you focus on what you do best – i.e. Contracting! Let us take care of all your financial tasks and do the complicated part, while you concentrate on your Contract.
We have services tailor made depending on your business needs, while keeping the costs fixed. You can be rest assured, there won't be any surprises or any *hidden costs when you appoint us.
No fancy words, no big picture talks! Only simple accounting and easy to use service at competitive rates.
Service we offer
Limited Company Formation
Bookkeeping
VAT registration with HMRC
Dealing with HMRC correspondence & Companies House
Invoicing Services
IR35 Contract Review
Tax planning and services
Payroll
Contractor Insurance
Contractor Mortgages
Business Bank Account
With our quick turn-around times and fixed fee service, you are always in control of your finances and know exactly what you are paying for!
Points to tick before appointing a Contractor Accountant
Cost (Fixed Fee OR Service Dependent OR Variable)
Services they offer for the cost
Do the cost vs. services – compare what they offer with what other Accountants has to offer
Turnaround times (Service Delivery: how quick they really are!)
Will you have a single point of contact when you need help / assistance
Is your Accountant local - in this case, Welling or Kent based?
Will you get 24/7 x 365 days support (Call OR Email OR Both)
Do they use latest tools and technologies (For contractor accountants, this is a must)
Do they offer cloud accounting services – not essential, but desirable
These are some of the points you should keep in mind before appointing. There's no harm to do a little bit of research – it saves money and time after all!
Appointing an accountant who doesn't understand your business can mean serious trouble for you. HMRC always keeps a watch on Contractors and as a Contractor, you would want to ensure that you are always outside IR35 and not inviting unnecessary trouble.
We offer Accounting services in Welling and Kent to:
Individuals
Contractors & Freelancers
Startups
Small & Medium sized businesses
If you'd like to find out more about Contractor Accountants in Welling, Kent and the services we offer, please feel free to drop us a line on [email protected] with your requirements and we'll get in touch with you as soon as we can.
Request a call back