Caunce O'Hara Contractor Insurance Brokers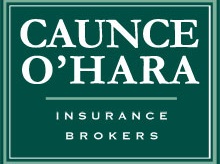 When it comes to providing insurance solutions to the UK's contractor workforce it's no exaggeration to say we lead the field. Caunce O'Hara is a top 100 insurance firm supporting clients across the UK.
We have been trading online since 1996 and were the first broker in the UK to offer professional indemnity insurance online.
We are experts in understanding what is needed to protect contractors from the risks they now face in an increasingly litigious world.
Caunce O'Hara currently covers over 70,000 contractors throughout the UK offering policies that are tailored to cover main exposures.
WHY DOES A CONTRACTOR NEED INSURANCE?
Contractual Requirement – No insurance means no contract
Protects against the unforeseen
Legal requirement in some instances
Claims can put contractors out of business
WHAT INSURANCE SHOULD YOU CONSIDER?
Professional Indemnity Cover
This is a claims-made insurance which will protect you or your business in the event of a claim for professional error, omissions or professional neglect towards a third party. This insurance will cover both the principles and the employees of your business. Types of claims which could arise under this cover include breach of confidentiality, libel, slander and professional neglect.
Public Liability Insurance
This insurance will provide protection for anyone who visits client's premises or who receive visitors to their own premises.
It covers your business for claims made by third parties for property damage and personal injury. For instance if a client is accidentally injured by you or your business operation or if you damage your client's equipment.
Employers' Liability Insurance
This insurance covers the Business should an employee make a claim for injury or illness suffered during the course of their employment.
As a Limited Company, you are legally required to have Employers' Liability insurance even if the Principal(s) / Director(s) are the only Employees.
WHY CHOOSE CAUNCE O'HARA
Competitive Prices
Flexible payment option
Instant Cover
Instant Certificates
Broad Policy Cover including cover for past work
Few Exclusions
Over 500 Trades Covered
A-Rated Insurer
Dedicated UK Based Team offering expert support

Alternatively, you can fill in the Request a Call Back form on this page or simply write to us at [email protected] and we will be more than happy to help.
Request a call back