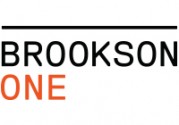 Contractor Advisor
Brunel House, 340 Firecrest Ct, Centre Park, Warrington, WA1 1RG
Request A Call Back
Specialist IT contractor accountants Brookson have been helping people like you for over 20 years and during that time have helped over 90,000 individuals.
As market leaders in their field, Brookson provides expert accountancy services to contractors offering much more than simply balancing the books.
They proactively monitor and assist you with any financial opportunities and challenges to maximise your earning potential, meaning you spend less time worrying about your money and more time doing the things that you enjoy!
Brookson's range of all-inclusive accountancy services provides everything you need for one monthly fee, with no hidden costs. So whether you're already established or just starting out, Brookson has the solution.
• Expert advice and support from a dedicated Specialist Team six days a week, as well as 24/7 access to your accounts
• All VAT, tax and year-end returns are completed for you with a unique Tax Promise to support you, should HMRC launch an enquiry into your affairs
• Unlimited Employment Status Reviews (IR35) from Brookson Legal Services
• Fast and seamless set up within 24 hours
• Secure online portal accessible anywhere via computer, mobile or tablet
• Nightly bank feed from your business bank allowing them to reconcile your invoices and payments
• Brookson deal with all HMRC correspondence and advise you on what action to take
• Fully automated bookkeeping and company secretarial support
• Advice on remuneration and profit extraction
• Daily, monthly and annual accounts preparation
• The option to synchronise your personal and business tax – to give you a 'total view' of your tax position throughout the year
• Quarterly PAYE calculations and annual PAYE returns
To ensure you're maximising your income whilst remaining safe and compliant in the ever changing contractor landscape Brookson have formed partnerships with leading industry bodies so that they're in the know when it comes to current legislation and potential changes allowing them to offer their expert advice and guidance to their customers in real time.