Umbrella Company

Featured Listing
Smart In Consultancy Ltd

Contractor Advisor
3rd Floor, 86 - 90 Paul Street, London, London, EC2A 4NE
Whether you require a UK solution or an international one we are the company to help. We believe that service, speed, reliability and ensuring all our clients are maximising their income while stay ...
Request A Call Back
Company Profile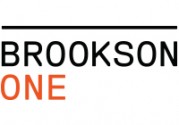 Featured Listing
Brookson One Umbrella Services

Contractor Advisor
Brunel House, 340 Firecrest Ct, Centre Park, Warrington, WA1 1RG
Get a grip on your finances with specialist support from market-leading contractor accountants. Brookson have been helping IT contractors and freelancers – like you – optimise their way ...
Request A Call Back
Company Profile