Umbrella Company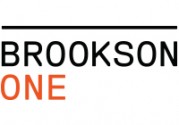 Featured Listing
Brookson One Umbrella Services

Contractor Advisor
Brunel House, 340 Firecrest Ct, Centre Park, Warrington, WA1 1RG
Get a grip on your finances with specialist support from market-leading contractor accountants. Brookson have been helping IT contractors and freelancers – like you – optimise their way ...
Request A Call Back
Company Profile
Featured Listing
Tailored UK Services Ltd

Brendan Beeken
Nova South, 9th Floor, 160 Victoria Street, London, SW1E 5LB
As a contractor, we understand that it can be difficult to keep on top of your admin and earnings whilst carrying out your day job. Tailored offers a professional and hassle-free umbrella option fo ...
Request A Call Back
Company Profile