Halifax Contractor Mortgage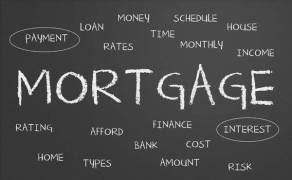 Halifax contractor mortgages from a specialist mortgage broker in the UK.
The well-documented turmoil following the contractor mortgage market review has meant that several contractor mortgages Lenders are on course to miss their targets. In the past few weeks, an aggressive price war has begun as Lenders play catch up before having to report their figures to the City.
Halifax have been long term supporters of the Contractor community, offering contractor mortgages to those who have just started out on their Contracting career as well as more seasoned veterans.
The Halifax also recognise that you might be part way through your contract rather than stipulate that you must have a fresh piece of work arranged and also offer contractor mortgages with a minimal deposit available.
To find out how much you can borrow, try our Halifax Mortgage Calculator
Halifax contractor mortgage lending criteria
Halifax can work on the gross value of your contract, avoiding things like trading accounts and pay slips. As a contractor, you can be evaluated on the basis of your first year's trading, in the event where a contract is unavailable. Umbrella company contractors can also be assessed in a similar way through gross contract earnings.
Halifax contractor mortgage product details
2 year fixed at 2.99%
Up to 90% loan to value (LTV)
available to first time buyers only
Maximum loan size is £750,000
No arrangement fee
Contractors would have needed more than double the deposit to secure a rate this low even a matter of weeks ago!
This 90% offering is welcome news for limited company Contractors if you have kept your company drawings to a minimum for tax reasons, which in turn restricts your deposit capability.
Alternatively the same 2 year fixed rate is available with a £999 arrangement fee but this can be added to the Halifax mortgage. With this second option there is a £1000 cash back. Whilst this may seem like giving with one hand and taking with the other this cash back can help cover solicitor's fees etc or get you started on the decorating and in effect this means that you can borrow slightly more than 90%!
These headline rates are part of a whole new range of exclusive rates only available to selective brokers.
To ensure that you do not miss out, please fill in a contact form as rates like this will not hang around for long!
Secure your offset contractor mortgages Halifax today and secure your new home this weekend.
Please fill in the Request a Call Back form on this page or simply write to us at [email protected]
Request a call back