IR35 Contract Review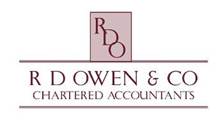 IR35 contract review service for UK Contractors and Freelancers. R D Owen & Co are experts in IR35 review and settlements legislation and well known for contractor solutions.
Both Robin and Ian are specialists in the areas of self employed status and personal service contracting companies. Their knowledge of status, IR35 review and settlements legislation are second to none as all their training was undertaken with arguably the foremost specialist in the UK on the topic.
IR35 contract review is their key specialty. They are also qualified to take instructions for Wills and Trusts. These additional areas of expertise mean they can offer a unique all round service to our clients and are very much a one stop shop for all your financial needs.
Fees
We have a special fixed fee for one person service companies of just £90 per month excluding VAT for annual services. For this we take your basic records and ensure you are fully compliant with all company and personal accounting and taxation matters, whilst ensuring your tax is kept to an absolute legal minimum. For an additional £40 per month we will even write up all your books and records and deal with your VAT returns for you as well. Contact us for full details of our services and if you seek professional help for IR35 review.
Our basic incorporation service starts at £287 plus VAT and ensures that all legal paperwork is set up correctly from the outset. We are currently offering a special offer of an incorporation plus one year of annual service as above for just £100 per month excluding VAT. Quote "ITcontractorsUK" in order to take advantage of this offer.
R D Owen & Co have successfully defended a number of status and IR35 disputes with HMRC over the years. We have identified two cases to give a flavour our skills.
Case Study: 1
Mr Smith came to us with a problem his current accountant couldn't handle. He had eight subcontractors on all of whom had already been reclassified as employees by HMRC. Ian Gillard reviewed all the facts with Mr Smith and from asking a series of key questions determined the likelihood of being able to renegotiate the position with HMRC in light of the reason for their decision. He explained to Mr Smith both the areas where he felt confident and more importantly the areas where he felt HMRC had good grounds for their decision. It was agreed to approach HMRC with a view to a renegotiation meeting. A meeting was held and some two hours later all of the facts supported by legal precedent had been discussed with HMRC, who after due consideration, agreed to rescind their original decision and allow the subcontractors to remain self employed.
Case Study: 2
Mr James, a long standing client was contracting through his one man company and grossing in excess of £100,000 per annum. He was selected for an IR35 enquiry. HMRC wanted a meeting with Mr James present which we declined and so the matter proceeded to a lengthy dispute by correspondence. Robin Browning had already reviewed the contract prior to it being put in place and found it to be reasonably good but with a few issues that could cause concern. He met with Mr James and went through the contract again paying particular attention to what happened in reality, which in this case aligned to the contract terms. Correspondence continued and Robin's arguments were supported by legal precedent. Eventually HMRC conceded and accepted the contract was not subject to IR35.
Also Read: MP David Morris calls for new IR35 legislation for Contractors
Please fill in the Request a Call Back form on this page or simply write to us at [email protected]
Request a call back