Contractor Mortgage FAQs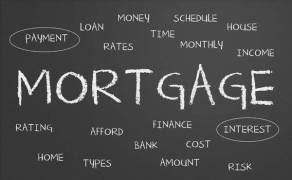 We've prepared a mortgage guide based on questions asked frequently (FAQ) by Contractors while applying for a mortgage. It will help you understand better how contractor mortgages work and make your application process easier.
Through IT Contractors UK, you get the advantage of choosing the best mortgage deal that suits your requirements, which you may not find in the market otherwise.
Not only that, we can help you secure a mortgage based on a multiple of your day rate alone.
Contractor Mortgages Explained: Guide & FAQs
Which mortgage lenders do you work with?
We work with almost all of the contractor specialist / friendly mortgage lenders. We can help you secure a mortgage from specialist mortgage lenders like Halifax, HSBC, Barclays, Clydesdale, Nationwide, Lloyds, RBS and more, and that too based on your contract rate alone.
With a quick turnaround, we can get you a mortgage approval - Agreement in Principle (AIP) / Decision in Principle (DIP) in a matter of few hours. So, you can get on the property ladder faster than ever.
Get in touch with us with your requirements and we will do a full mortgage review for you.
Drop us an email on [email protected] or request a call back using the form on the right side.
What type of mortgage products do you offer?
We specialise in different types of mortgage products, such as:
First time buyer
Buy to Let
Remortgages
Moving Home
Help to Buy
How much mortgage deposit is required? Is it low or high? What are the interest rates?
Generally, contractors receive the same interest rates as permanent staff. Sometimes, you may even receive lower mortgage rates, depending on your daily rate; you can put more savings aside providing a larger deposit.
Do I need to be a Limited Company Contractor to apply for a contractor mortgage?
No. It doesn't matter if you are a limited company or an umbrella company contractor; you can apply regardless of what method you use to trade, as long as you are a contractor.
It's always advisable to seek professional advice, from a specialist contractor mortgage broker, as some banks and building societies see contractors as high risk and may ask for 1 year or 3 years' accounts to determine your mortgage affordability. This is where mortgage brokers like us chip in.
Am I eligible for a mortgage if I am new to contracting? What is the eligibility criteria to apply for a mortgage?
The only eligibility for securing a contractor mortgage is, you should be a contractor. It doesn't matter if you are a long if you are new to contracting or a veteran.
We've setup a contractor mortgages forum for you to post your queries / issues on there to discuss it with fellow contractors and mortgage advisors. Having said that, it's always easier to give us a quick call or drop us an email.
How much can I borrow
Contractor Mortgages are based on a multiple of your day rate. As a general rule, your contract day rate is multiplied by the number of days you work in a week multiplied by 48 weeks. You then multiply this by 4.5* to find out how much you can borrow approximately.
*Please note this is a guide and does not guarantee eligibility for a mortgage. Please contact us for a personalised Key Facts Illustration.
For example, if your daily contract rate is £500, your gross annual earnings would be £120,000. Multiply this by 4.5, and this would enable you to borrow approximately £540,000.
We've can help you secure contractor mortgage at the best / competitive rates. We can get you right up to 90% to 95% LTV (Loan To Value). We have a team of top mortgage brokers and they have negotiated best and exclusive mortgage deals for UK Contractors. Get in touch with us for more details.
Try our mortgage affordability calculator to find out how much you can borrow.
You can also use our mortgage repayment calculator to see how your repayments will look like.
What documents do I need to apply for a contractor mortgage?
Here are the essential documents you will probably need to provide to secure a mortgage based on how long you have been contracting:
At least one-day trading as contractor
Suitable ID
Copy of current contract
Copy of last year or last two years P60s
Last three months' personal bank statements
Copy of CV
Some more documents may be required, this depends on your contracting status.
Can I apply for a mortgage or secure mortgage if I have adverse / bad credit history or a CCJ?
In such instances, we would appreciate if you got in touch with us with your exact requirement and with more information on your credit rating / score / history and CCJ details. You can write to us on [email protected] or request a call back using the form on the right side.
Can you help me with my mortgage requirement, even if I am based in Aberdeen, Glasgow OR Scotland?
Sure. One of our mortgage brokers are Scotland based, with their office in Glasgow. We can help you secure a mortgage regardless of where you are based, London, Alton or Glasgow. Our Brokers work nationwide. You can email us on [email protected] or request a call back using the form on the right side.
What type of mortgage applications are refused by banks, building societies or lenders?
Normally, applicants with poor credit history, gaps in employment, CCJs or undisclosed credit are some of the reasons why an application might get rejected. No need to feel disheartened, we may be able to help. We insist you write to us with your mortgage requirement and provide us with as much as details you can and we'll do our best to get you on the property ladder. Simply Email us on [email protected] or request a call back using the form on the right side.
How long does the entire process take?
We can get your mortgage agreement in principle (AIP), however, the entire process may take up to 3 to 4 weeks approximately. It can be faster, depending on your circumstances.
Our mortgage brokers fall in the category of top 10 mortgage brokers in the UK. So, you are sure to get best advice & service.
Request a call back