Contractor Mortgage Myths Facts & Information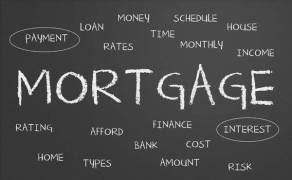 When it comes to contractor mortgage, there are a lot of myths prevailing in the contracting space.
More than myths, there's a lot of confusion with regards to how or whether a Contractor can secure a mortgage? Can contractors get mortage at the same competitive rates as Permies do?
We've jotted down some myths, facts and some important information to help you understand how Contractor Mortgage works.
Myth #1: Contractor Mortgages can cost a fortune!
Fact: Well, the fact is – NO, it does not cost a fortune. To make sure, you don't waste your time and money behind chasing high street mortgage lenders and filling out wrong mortgage application forms, all you need to do is – seek professional help and advice. You need a broker that specializes in contractor mortgages.
Myth #2: You can't get a mortgage, if you are new to contracting
Fact: Wrong! It doesn't matter whether you are new to contracting or a veteran. You can apply for a mortgage regardless of your current contracting status.
Myth #3: At least 30% deposit is required from Contractors to secure a mortgage
Fact: False. Not only contractors have access to same competitive rates as permanent employees, but also, they can take the benefit of Help to Buy scheme which enables Contractors to purchase property with just 5% deposit.
Myth #4: Contractors are considered High Risk by mortgage lenders
Fact: While it is true, that many high street lenders are still unfamiliar with the term "contractor mortgages" and there has been cases where Contractors have been refused lending purely because of their lack of knowledge. This by no way means that Contractors are considered High Risk. Only those who have a bad credit score may be considered High Risk, but this would also apply to permanent employees.
Well, these were some of the Myths. Now, let's go through some important information which will help you secure a mortgage.
Documents you would need to apply for a mortgage
Signed copy of your current contract
1 Utility Bill
2 types of ID – Passport or Drivers Licence
3 Months recent bank statements
How much can you borrow?
You can borrow up to 5 times of your contract rate. To find out how much you can borrow, use our mortgage calculator.
How to apply for a mortgage
Write to us on [email protected] with your mortgage requirements and contact details OR simply fill in our Request a call back form on the right side of this page, and we'll get in touch with you as soon as we can.
Your home may be repossessed if you do not keep up repayments on a mortgage or any other debt secured against it.
Request a call back