>
Re-Mortgages for UK Contractors
Re-Mortgages for UK Contractors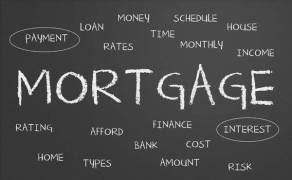 Your mortgage is most likely your single biggest item of expenditure so cutting its cost is likely to be your biggest single money saver. Once the deal ends on your current mortgage you'll probably be moved onto your lender's standard variable rate, which will usually be higher than other rates you might be able to get elsewhere.
A re-mortgage can be for many reasons - maybe you're coming to the end of your current deal, or your deal's no longer right for you? Or maybe you want to try to cut costs or consolidate debts.
Getting any type of mortgage is tougher these days and you can't rest on your laurels just because you've managed to get a mortgage from a lender before, especially if you have gone from a permanent position to working as a contractor. What might look like a money saving deal could end up losing you money if you don't do your sums first and that's why Brookson Financial are here to help.
Brookson Financial can secure a new deal up to six months in advance of your current mortgage ending and will consider what deal is available from your current lender and compare this to the whole of the market. This means there is plenty of time to go through the process and avoid spending any unnecessary time on a higher rate. Having access to specialist lenders and mortgage rates that are not available to clients direct gives Brookson Financial the ability to recommend a competitive mortgage deal that's right for your circumstances.
To receive an initial consultation with no obligation please fill in your details on Brookson Financial's website or alternatively email [email protected]. You may also call on 0345 058 1280.
Brookson Financial is authorised and regulated by the Financial Conduct Authority. Please note, a mortgage is a loan secured against your home. Your home may be repossessed if you do not keep up repayments on your mortgage or any other debt secured on it. Some buy to let mortgages are not regulated by the Financial Conduct Authority.