Contractor Mortgages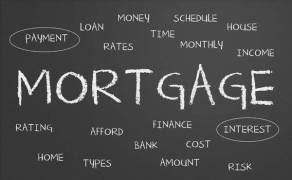 Contractor Mortgages from the best broker and a specialist in UK mortgage. As part of our service to IT Contractors, we researched the marketplace to find the best provider of mortgage for contractors.
ITContractorsUK.com has teamed up with a specialist firm of financial advisers, who shall help you find the best and most competitive rates in the mortgage market
The key benefit of applying for a mortgage through us is, you get the best and exclusive deals which are specifically designed for UK contractors. Plus, our team of contractor mortgage brokers have negotiated special terms with mortgage lenders, making it very easy for contractors to apply and secure a mortgage.
Often one of the biggest barriers to contracting is the fear of whether or not you will be able to secure a contractor mortgages or remortgage? But, the reality is that your Contractor status needn't affect your ability to purchase property, in fact you may be surprised by how much you can borrow.
High Street bank or building society are often unaware of contractor mortgages.
Unfortunately, this common misconception is often confounded by wasted trips to your High Street bank or building society branch where the cashier is likely to ask for up to three years accounts, SA302s, P60s and other evidence to support your income. Too many times, Contractors have been refused lending on the High Street because the staffs aren't familiar with your freelance status and these failed applications can have a negative impact on your credit profile for future applications.
We work only with contractor friendly mortgage lenders who are well versed with contractor mortgages, we work with the likes of Halifax, Barclays (Woolwich), HSBC, Clydesdale, Nationwide, Lloyds, RBS, Saffron BS, Nationwide, Virgin Money, Leeds Building society and more. You can check and compare the best interest rates, on our mortgage rates comparison page.
Remember, one refused mortgage application can affect all your future applications. So, it is important to choose the right mortgage broker.
Thankfully, there are specialist contractor mortgage brokers that are able to arrange your mortgage based on a multiple of your contract rate alone.
To avoid the hassle of you providing your last three years accounts and jumping through hoops to prove your income, our team of brokers have personally negotiated specialist underwriting with some of the biggest High Street lenders such as Halifax that enables them to base your mortgage on a multiple of your annualised contract rate.
You will have access to the same rates as your permanent colleagues at your chosen Loan to Value (LTV) and can even access the Government Help to Buy scheme that enables you to purchase with just 5% deposit.
We can help with contractor mortgage products like:
First time buyer
Buy to Let
Remortgages
Moving Home
Help to Buy
With us, we can get you a mortgage approval - Agreement in Principle / Decision in Principle, in a matter of few hours. To find out how much you can borrow, use our contractor mortgage calculator.
Contractor Mortgage Calculator
You can get started with your contractor mortgages application with some basic set of documents like:
At least one-day trading as contractor
ID Proof
Copy of current contract
Last three months' personal bank statements
Copy of CV
These documents are enough to get you going. However, more documents maybe required depending on your contracting status, which type of mortgage you are applying for and how much you are looking to borrow.
With a minimum deposit and interest rates equivalent to that of permanent employees, we stand out from the crowd. Our team of brokers and mortgage advisors are one of the top 10 contractor mortgage brokers in the UK.
Your home may be repossessed if you do not keep up repayments on a mortgage or any other debt secured against it.
Request a call back