Tax Planning for Contractors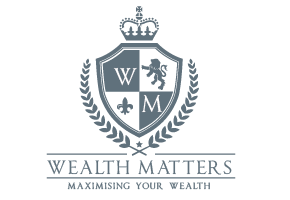 Created by tax advisers confident enough to use the planning themselves, and based solely in the UK, Wealth Matters offer contractors, freelancers and Company Directors something most other Tax Planning providers don't – informed choice!
Wealth Matters is simply put, the most "robust" "progressive" and "current" provider of Tax Planning solutions in the space.
That's because we recognise that a one-size-fits-all approach doesn't work; our clients don't all think the same way and they won't all be convinced by the same tricks and promises that some of our competitors rely on.
We have created a portfolio of tax planning solutions for remuneration, and profit extraction that:
Works within the most current legislative restrictions
Improves upon the retentions from the most established alternatives
Is supported by the most reputable of tax opinions
Doesn't attract the DOTAS hallmarks (unlike competitive solutions that say they don't but do)
Isn't already on the HMRC "to do" list
Accelerated Payment Notices (APNs) are merely the product of bad advice in the past and when some of the largest providers of tax planning solutions were recommending voluntary registration with the Disclosure of Tax Avoidance Schemes (DOTAS) we weren't!
We were advising the usage of structures that didn't require registration and have therefore gone unchallenged by HMRC; their recent attempt to challenge Murray Group (Rangers) lost in court and again at the Tier 1 tribunal appeal.
Everything we have access to is:
MSC safe
Offshore Employment Intermediaries safe
False self-employment safe
IR35 safe
Robust, compliant and supported by leading tax council opinion
If a tax planning solution you are using or considering:
Looks like a "product"
Has a "product" type name
Is marketed as a "product" that has as its main benefit a "tax advantage"
Includes a unusual or unnecessary step
Has a fighting fund
Offers insurance
Then it's almost certainly already caught by DOTAS and you should speak to us about changing to a safer option.
And if your current provider has clients that have received APNs or enquiry notices (and most of them have) then you need to talk to us.
No pressure, no gimmicks and certainly no heavy sales methods – what you will get from Wealth Matters is help, guidance and enough information to make a fully informed decision.
If you are looking for an honest and expert advice, simply fill in the form below and let us do the rest. Alternatively, you can email Lisa Guit, Tax Planning Expert on [email protected] or you can reach her on 0203 322 8588
Request a call back