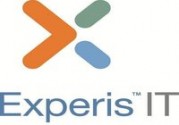 Recruitment Team
The Helicon One South Place, London, EC2M 2RB
Achieving business growth in today's world means having the right people in place - the professional talent that sets organisations apart from their competition. That's why companies the world over turn to Experis - a different kind of talent company. We have the deep industry knowledge to understand the challenges organisations face and the access to highly skilled professionals to help companies seize opportunities.
Transforming challenges into opportunity, Accelerating careers, Propelling business growth. Few companies can match Experis' scope, history of success and our reputation as the global leader in professional talent and workforce solutions. We operate in more than 50 countries and work with over 80 percent of the Fortune Global 500 deploying 38,000 skilled professionals every day. We know how to find the right professionals organisations need to grow their business.
We accelerate organisational growth by attracting, assessing and placing specialised expertise in IT, Finance & Accounting and Engineering. We precisely deliver in-demand talent for mission-critical positions, enhancing the competitiveness of the organisations and people we serve. From interim and permanent recruitment to managed services and consulting, we deliver high-impact solutions that enable our clients to achieve their goals.
Formerly Elan, Jefferson Wells and Manpower Professional, Experis combines the best of those businesses, acting as the global professional staffing arm of the ManpowerGroup.