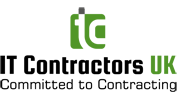 Welcome to
IT Contractors UK
IT Contractors UK is one of the leading information and resource portal for IT Contractors in the UK. We provide a wide range of contractor services like mortgages, insurance, accountants and more... Read More
Latest News
Read More Contractor news
Contractor Accountants
Mortgages for Contractors
We have teamed up with specialist contractor mortgage brokers. Best in the industry, we bring to you contractor mortgages at highly competitive rates.
Our mortgage brokers have negotiated special rates from the likes of Halifax exclusively for Contractors and Freelancers. Not only Halifax, you can also secure your mortgage from the likes of HSBC, Barclays, Clydesdale, Nationwide, Lloyds, RBS and more, and that too based on your contract rate alone.
Use our contractor mortgage calculator to find out how much you can borrow or try our mortgage repayment calculator to see how your repayments will look like. Feel free to request for a FREE Consultation (We won't charge).
Contractor Mortgage Brokers
Super Contractors are contractor mortgage and protection specialists and ...
View Profile

Contractor Financials are specialist contractor mortgage brokers who ...
View Profile