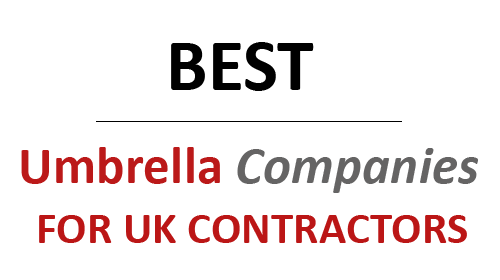 If you are looking for the best umbrella company in the UK, then you have come to the right place. We know that choosing the right umbrella company can prove to be extremely difficult, as there are many umbrella companies out there in the market.
But now, you don't need to worry about all that. Because, being a specialist contractor portal, we understand what type of an umbrella company a contractor needs. So, based on our experience, we have prepared a list of top 10 umbrella companies in the UK.
We recommend these contractor umbrella companies as they are one of the best when it comes to service quality, competitive rates and professionalism. Also, if you want to compare the umbrella then, you have come to the right place.
These companies are one of the best when it comes to providing umbrella and payroll services to UK Contractors, Locum Doctors, Nurses, Teachers and Social Workers. You can also compare our umbrella companies with others using our comparison table.
Let's also have a look at the service areas covered by our umbrella companies.
Our team of contractor umbrella companies and payroll service providers cover all the major cities in the South East, South West, North East, North West of England - the Isle of Man as well as West Midlands, Scotland and some part of Wales. Here is the complete list:
Aberdeen - Armagh - Bath - Belfast - Birmingham - Bradford - Brighton & Hove - Bristol - Cambridge - Canterbury - Cardiff - Carlisle - Chelmsford - Chester - Chichester - Coventry - Derby - Derry - Dundee - Durham - Edinburgh - Exeter - Glasgow - Gloucester - Hereford - Inverness - Kingston upon Hull - Lancaster - Leeds - Leicester - Lichfield - Lincoln - Liverpool - City of London - Manchester - Newcastle upon Tyne - Newport - Norwich - Nottingham - Oxford - Peterborough - Plymouth - Portsmouth - Preston - St Albans - Salford - Salisbury - Sheffield - Southampton - Stirling - Stoke-on-Trent - Sunderland - Swansea - Wakefield - City of Westminster - Winchester - Wolverhampton - Worcester - West Midlands - York - Yorkshire
There are many other contractor umbrella companies in the UK. Since we haven't worked with them, we can't comment on their service quality or can't say how good they are. You can find their names in the list below. We also update the list on a regular basis (as often as every week).
Umbrella Companies - List Updated 12/04/2019
Crystal Umbrella
NASA Consulting
Smartwork
Churchill Knight Umbrella
Affinity Payroll Solutions
Accurity Umbrella
FPS Group
Orange Genie Umbrella
Umbrella People
S&S Umbrella
Pembroke Payment Services
Peerless Pay
WEPAYE Umbrella
JSA Umbrella
JMK Group
Gabem Umbrella
Go Umbrella
PayMatters Umbrella
One Click Umbrella
Simplify Umbrella
Simply Umbrella Services Limited
Atlantic Umbrella
Pure Invoicing Umbrella
Lead Umbrella
PNO Umbrella
Evolve Contract Services
One Click Umbrella
Quantum PAYE
DNS Umbrella
So, how to find out which is the best umbrella company in the UK? How to differentiate between a good umbrella company and a bad one? Well, have a look at some of our top tips.
Top tips to help you choose the right umbrella company
Top Tip #1: Compliance
Probably this is the most important tip of all. Always ensure that the umbrella company you appoint is 100% HMRC compliant. It's easier said than done, purely because, there's no industry standard for umbrella companies. Don't sign up just because your umbrella company if offering you a more take home pay. There may be some hidden negatives.
Top Tip #2: Ease of Access
Always use an umbrella company that offers 24/7 online portal, so you can upload/manage and submit your timesheets anytime and anywhere. Always avoid outsourced umbrella companies, they look fancy but they're always a BIG risk.
Top Tip #3: Insurance Cover
A good and reliable umbrella company should be taking care of your insurances, and it should be included in their fee. Insurances such as Professional Indemnity, Public Liability, Employers Liability may be required.
Top Tip #4: Registration and Exit Fees
You shouldn't be paying any registration, setup or exit fees. If your umbrella company charges these fees, then you should reconsider using them.
Top Tip #5: Price
Needless to say, do the math; compare umbrella company fee and service offering with other umbrella companies.
Still, if you need any help with choosing the best Umbrella Company, simply email to our us on [email protected]tractorsuk.com, and we will immediately get in touch with you.