How much fees should you pay to a Contractor Accountant?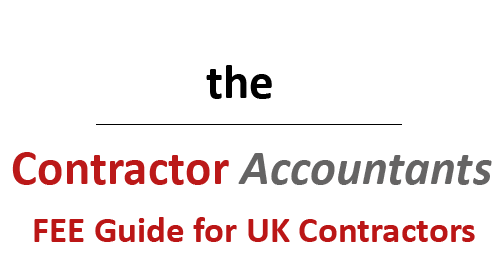 Are you wondering how contractor accountants calculate and fix their fees? How much contractors should pay for contractor accountancy services.
There are 2 types of fee models used by contractor accountants – fixed fee accountancy service and variable fee model. Accountants usually offer their services in packages. Depending on your requirement as a contractor, you can choose from different packages.
Some accountants allow contractors to customise and opt for the services they want, but the fees are charged per service; which is usually very expensive.
Contractor accountancy fees can start from as low as £40 per month, and can go up to £250 per month and even more. Contractor accountants who charge low are not necessarily cheap quality accountants, and similarly, those accountants who charge as high as £250, are not necessarily top quality accountants. Always look for trusted, verified and recommended contractor accountants.
Look for accountants who have experience in contractor accountancy services. Fixed fee contractor accountants are usually the best. From our experience, any fee in the range of £100 - £150 per month is reasonable.
Check out our contractor accountants fees comparison and best contractor accountants page. These pages will surely help you in choosing the right contractor accountant.
What services should you expect for £100 - £150 per month?
Genuine and top quality contractor accountants whose main aim is not to mint money from contractors, would at least provide you the following services:
Dedicated Contractor Accountant (NOT a Relationship Manager or a Customer Service guy – But, a REAL QUALIFIED ACCOUNTANT)
Management and year-end accounts
Calculation of company's tax liability
Quarterly VAT returns
Monthly & annual payroll returns (at least for 2 people)
Self-Assessment Tax Return
Dividend advice and paperwork
Filing all HMRC and Companies House returns
IR35 contract risk assessment & fee protection service
Some important points to note:
Before appointing an accountant, make sure there are no hidden charges
Always appoint fixed fee contractor accountants
Make sure there is no leaving fee if you are not satisfied with their services. Some contractor accountants charge 1 month fee, should you decide to part ways with them
Check and Read contractor accountants reviews online. Try to find out what other contractors have to say about their accountancy services
Remember – there's always a scope for negotiation
Some contractor accountants offer great money saving deals – like 2 months fee waiver or free limited company incorporation or some giveaways. Such deals can help you some of your hard earned money
If you need any help in choosing the right accountant for your contracting needs, please feel free to drop us a line on [email protected]. Alternatively, you can also check out our contractor accountants directory. There are some real good accountants in our directory.
You can also fill in the
Request a Call Back
form on this page and we will be more than happy to help.
Request a call back