Top Contractor Accountants in the UK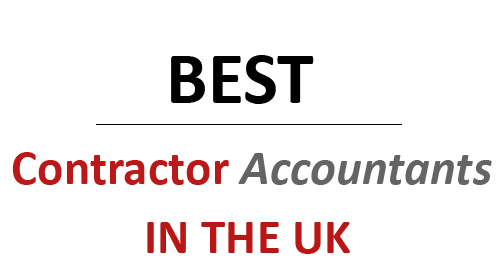 Based on our experience, we have built a list of top 10 contractor accountants in the UK. As a contractor specialist portal, we recommend these accountants. These are accountants who provide accountancy services to IT Contractors, Construction Contractors (CIS), Oil & Gas Contractors as well as contractors working in the Healthcare and Creative Media sectors.
These are award-winning accountants of 2018-2019 who specialise in providing contractor accountancy services, and they are one of the best when it comes to service quality, competitive rates and professionalism. They are one of the best especially when it comes to the IT Contracting industry.
Before we begin with our list of top contractor accountants, let's look at the service areas covered by them.
Our team of accountants cover all the major cities in the South East, South West, North East, North West of England - the Isle of Man as well as West Midlands, Scotland and some part of Wales. Here is the complete list:
Aberdeen - Armagh - Bath - Belfast - Bournemouth - Birmingham - Blackpool - Bradford - Brighton & Hove - Bristol - Cambridge - Canterbury - Cardiff - Carlisle - Chelmsford - Chester - Chichester - Coventry - Derby - Derry - Dundee - Durham - Dorset - Edinburgh - Exeter - Glasgow - Gloucester - Hampshire - Hereford - Inverness - Kingston upon Hull - Lanacashire - Lancaster - Leeds - Leicester - Lichfield - Lincoln - Liverpool - City of London - Manchester - Newcastle upon Tyne - Newport - Norwich - Nottingham - Oxford - Poole - Peterborough - Plymouth - Portsmouth - Preston - St Albans - Salford - Salisbury - Sheffield - Southampton - Stirling - Stoke-on-Trent - Sunderland - Swansea - Swindon - Scotland - Wakefield - City of Westminster - Winchester - Wolverhampton - Worcester - West Midlands - Wiltshire - York - Yorkshire
We are looking for Affiliates: If you are an experienced Contractor Accountant and want to become our affiliate then, please write to us on [email protected].
Now that you know the areas serviced by our Accountants, let's begin with our list of best contractor accountants. These are highly trusted and recommended accountants for contractors:

Nixon Williams is one of the UK's largest specialist contractor accountants serving the needs of contractors and freelancers alike since 1995.
At Nixon Williams, their low-cost, fixed fee accountancy packages start at just £95+VAT with their Vantage Gold package and £110+VAT for their Vantage Platinum package which includes additional benefits such as serviced and registered office, second director self-assessment form and access to Nixon Williams Rewards. They take care of all their clients' business and personal taxation needs.
Having helped over 90,000 Contractors & Freelancers since 1995, Brookson One understands the challenges you face when self-employed, which is why they provide a proactive, all-inclusive service.
Brookson supports contractors who are looking to work via a Limited Company or though Umbrella Employment and can assist in identifying which one is most suitable to your needs.
Tailored Accountancy offers a cost-effective and transparent payroll service to contractors, freelancers and small business owners. Offering the latest software and technology, including 24/7 access to an online portal along with our interactive mobile application. Tailored makes sure you are promptly paid through your own Limited Company.
If you're setting up a new company or require a chartered accountant to work on your established company, Tailored can help. Our inclusive service is designed to minimise administration whilst offering straightforward and understandable accounting solutions.
We are a member firm of the Institute of Chartered Accountants in England and Wales, and have been providing a highly professional yet personal service to countless contractors for 28 years. Our comprehensive accountancy package is just £89 per month, and includes free business and tax advice from your personal chartered accountant who is available on weekends and evenings. Call us today on 0333 772 0455 to arrange a free consultation.
BGA Accountants are fixed fee contractor accountants based in Farnham, Surrey. Their team is fully experienced with Quickbooks Online, Xero and FreeAgent cloud accounting software. Their services include new Company formation and registration with HMRC for VAT, PAYE if required. Their fee starts from as low as £79 plus VAT per month.
There are many other contractor accountants in the UK. Since we haven't worked with them, we can't comment on their service quality or can't say how good they are.
List of Other Contractor Accountants (Updated on 11/04/2019)
Arcata Chartered Accountants
BI Accountancy
SJD Contractor Accountancy
DNS Associates
Clearsky Accounting
ADVANCE
First Freelance
MyAccountant
ICS Accountants
Orange Genie
1st Option
FW Accounting
Clever Accounts
Contrella
Complete Accounting
JSA Group
Limelight Accountancy
Numbermill
Ship Shape Accounting
FW Accounting
Bradleys Accountants Ltd (Bradleys Contractors)
Intouch Accounting
1Stop Accountants
Dolan Accountancy
Elite Financial Accounting
Dynamo Accountants
One Click Accountant
The Accounting Crew
AccountsNet
Aidhan Accountancy
PaperRocket Accounting
Qdos Accounting
Tailored Accountancy
TaxCompute
Boox
Crunch Accounting
Forbes Young
CEJ Contractor Accountants
Churchill Knight and Associates Ltd
Danbro
3 Wise Bears
Integro Accounting
Pocket Accounts
Gorilla Accounting
Aardvark Accounting
Chart Accountancy
Accountslogic
Sidekick
ICP Accountancy
Carrington Accountancy
Accountants for Contractors
Hillier Hopkins Contractor Accountants
You can review our contractor accountant fees table below to find out how much fees contractor accountants charge and you can compare it with other accountants fees and services. Click here to read our contractor accountant fee guide.
| Contractor Accountants | Fee |
| --- | --- |
| Nixon Williams | £95 +VAT |
| Brookson One | £145 +VAT |
| Tailored Resourcing & Accountancy | £59 +VAT |
| DFO Consulting | £104 +VAT |
| SJD Contractor Accountancy | £125 +VAT |
| BGA Accountants | £79 +VAT |
| DNS Associates | £100 +VAT |
| Clearsky Accounting | £120 +VAT |
| ADVANCE | £120 +VAT |
| First Freelance | £100 +VAT |
| MyAccountant | £100 +VAT |
| ICS | £125 +VAT |
| Orange Genie | £120 +VAT |
| 1st Option | £120 +VAT |
| FW Accounting | £95 +VAT |
| Clever Accounts | £75 +VAT |
| Contrella | £100 +VAT |
| Complete Accounting | £100 +VAT |
| JSA Group | £120 +VAT |
| Limelight Accountancy | £120 +VAT |
| Numbermill | £120 +VAT |
| Ship Shape Accounting | £100 +VAT |
| FW Accounting | £95 +VAT |
If you want any help in choosing the right contractor accountant then, please feel free to get in touch with us on [email protected], and we will be more than happy to assist you.
Request a call back