Dividend Tax Calculator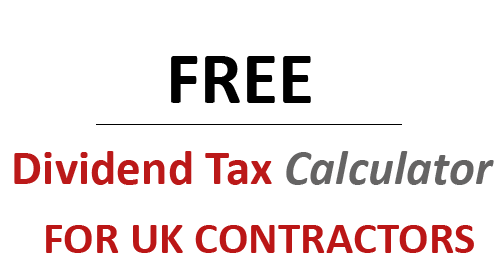 Use our Dividend Tax Calculator to calculate your tax liability based on your salary, dividends and other factors for the respective tax year, i.e. 2015/16/17. Get calculations for tax year 2016-17 and 2017-18.
Accuracy of tax calculators is critical, and automated calculators rarely produce accurate results. This is why when you submit your financial details on our tax calculator, a Contractor Accountant / Tax specialist will personally work on your details to provide you accurate results, as per your financial situation. We will send you your tax results via email, which you can download and save it for future use.
How to use our Dividend Tax Calculator
1. Select your personal tax code. For the year 2015/16 it is 1050L, 2016/17 - 1100L, 2017/18 - 1150L
2. Enter your gross salary
3. Enter gross dividends
4. Enter other annual income (only if applicable, else leave it blank)
5. Select Yes, if you have more than 2 employees working for your limited company; else select No
6. Enter Name and Email address
7. Leave us comments if you want us to consider any additional thing, or if you want any guidance etc.
8. Click Submit

Once you submit your details to us, our Accountant / Tax specialist will calculate your income tax payable on your dividends and email you the results. Again, this service is absolutely free and there's no obligation whatsoever.
If you are looking for a contractor accountant or any tax related assistance then, you may want to look at our Top Contractor Accountants or alternatively, you can email us on [email protected], and we'll be more than happy to help.