Top 10 UK Business Web Directories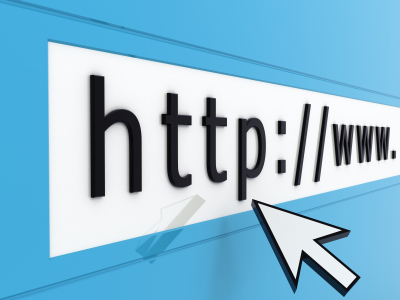 We've researched and compiled our list of top 10 UK business directories where you can submit your website for free.
Submitting your website to local business directories is important, as it helps Google to understand your business much better. Not only this, listing your business in a local directory means more exposure to the business, and eventually more website traffic and more revenue.
Some of the directories mentioned below also offer paid options to enhance your business listings for better exposure. While submission is free, it's at the sole discretion of the Editor to approve or reject your business.
It may take anywhere between a couple of days to few weeks or maybe months to get your business listing live. If you are unsure about how to do it properly, don't shy away from taking professional help. Drop us a line on [email protected] and we'll be glad to assist you with this.
List of Top 10 Free UK Business Directories
1. UK Small Business Directory (also known as UK SBD)
The UK Small Business Directory is a free to use and free to submit directory of small UK businesses. UK Small Business Directory has Free as well as 2 paid options, Silver listing and Gold listing. Silver listing costs £50 +VAT while Gold listings costs £75 +VAT. This directory has been operating since 2002, and is focused on small businesses, as the name suggests.
2. UK Business Forums (Business Forum + Directory)
UK Business Forums is a combination of business forums and directory. It is one of the very reputed and well known business directory in the UK, that offer free and 2 paid membership options, Full Membership and Premium Membership. Full membership costs £30 +VAT while Premium membership costs £99 +VAT. This forum + directory has been operating since 2003, and is a good place to register and market your business.
Britain Business Directory is a UK business directory and amongst top UK directories for UK business promotion and marketing your websites. If you submit a website here, it may take anywhere between 3 to 4 weeks to know the results. If you are in a hurry, you could pay $6.92 and get your link reviewed in 24 hours.
Best of the Web Business Directory is one of the oldest UK business directory and is operating since 1994. For UK businesses, there are 2 paid options and a free submission option. Their low cost option costs £99 +VAT /annum and £199 +VAT for a lifetime UK Directory listing.
ABC Business Directory is a good place to register your business. Due to large pool of free submissions, it can take as long as 3 months or more to review your website for inclusion. For speedy review, you can opt for their premium listing which costs $49 one-time fee. Review with 24 hours and direct hyperlink to your site (dofollow link). Maximum Exposure. No annual renewal is required.
6. Yell UK
Yell Business Directory is one of the most popular, oldest and most importantly, widely used local business directory in the UK. Submission is quick, easy and Free.
Google My Business is needless to say amongst the most important business directory. With the help of Google My Business, you can connect directly with customers, whether they're looking for you on Search, Maps or Google+. It's free and can take up to 7 working days to verify and add your business.
Business Directory UK was established in 1999, and has been helping small business since then. It is highly ranked on Google for many search terms with over 60,000 page views per month. Free listings can take up to 6 months to get reviewed. They have 2 paid options for a quick review (7 days), £24.99 +VAT /annum for standard listing and £59.99 +VAT /annum for premium listing.
9. Scoot UK
Scoot Directory is a leading online search company that gives businesses targeted online exposure to ensure that each business maximises its potential to help attract new customers.
10. Yelp UK
Yelp was founded in 2004 to help people find great local businesses like dentists, hair stylists and mechanics.
Directory Submission Rules & Tips
1. Keep it consistent - Your Business name, Company detail, Address and Contact Details should be consistent throughout all the directories. Inconsistent details may confuse Google and may not get you desired results on Google.
2. Keep it to the point - Write a very brief description about your business. Follow rules and guidelines
3. Keep it organic - Don't overuse keywords / avoid keyword stuffing
If you need professional help in adding your business to local business directories then, please write to us on [email protected] and we'll be happy to help in building your local business profile and with local SEO.
Request a call back