How to become a contractor in the UK and start IT contracting?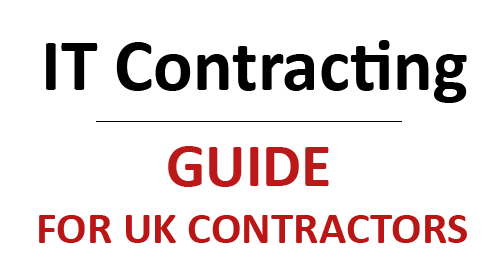 If you want to become a contractor in the UK and start contracting in the IT space then you have come to right place. Our in-depth guide on IT contracting will help you understand how contracting works in the UK, what you need to do to become a UK Contractor, and what sort of legal and financial support you would need to make sure that your IT contracting experience is safe and smooth.
IT Contracting in the UK is a completely different experience altogether, and it may take some time for you to settle down, especially when your previous professional experience has been that of a permanent employee.
Let's begin with the guide!
Who is a contractor?
Before we answer this question, let us first understand the difference between a permanent employee and a contractor. Well, there is a vast difference between a permanent employee and a contractor. Permanent employee as we all know is a person who works on his/her employer's payroll, for a fixed number of working hours per day, is paid in salary every month and gets all the employee benefits. Most importantly, his/her work is under employer's control and is performed under the employer's supervision.
Whereas, a contractor is a person who is deemed as a professional providing his/her services under a fixed term contract. A contractor is paid fees for providing his/her professional services, and their services are mostly rendered through a limited company or an umbrella company. They do not get paid in salary, nor do they get employee benefits. Similarly, they are not controlled or managed by an employer.
How to become a contractor in the UK?
To become a contractor in the UK, you would need to do the following:
Step #1: Choose the trading method - Limited Company OR Umbrella Company
First things first - you need to decide whether you would want trade as a contractor through a limited company or an umbrella company. This decision is extremely critical as it may affect your contracting experience. Short term contractors often choose the umbrella company route, while long term contractors use a limited company to trade, as it gives them more freedom and control over their finances + a better take home pay.
Step #2: Take professional help & advice - Contractor Accountant / Umbrella Company
Appoint a contractor accountant if you choose to trade via limited company OR appoint an umbrella company if you wish to go down the umbrella company route. Make sure they're the best as you may end up in legal trouble if they mess it up.
Step #3: Prepare your CV
Once you have decided on the route, prepare your CV to suit the contracting industry. It should be contracting specific. If you don't know how to do it then, take a professional CV writer's help.
Step #4: Fix your pay rate
Decide how much you are going to charge your client as a contractor. Till now, you were probably paid in salary, but now you'll be paid in fees, and on the basis of /hour or /day. So, you will need to decide on the basis of your skills and experience, how much fees you will charge as a contractor.
Step #5: Search for your 1st contract
Post your updated CV on IT contracting job boards so that Recruiters can find and contact you for contract roles. Alternatively, you can also search and apply for contract roles on the IT job portals like CWJobs and ITContractorsUK.com.
Step #6: Review your contract
Once you have been offered your 1st contract by your recruitment company, it's time you review the contract. Go through its terms and conditions, make sure it is outside IR35. Because if your contract is inside IR35 then, you may be deemed as a disguised employee in the eyes of the law and HMRC. This could mean legal and financial trouble for you. We highly suggest that you have your contract reviewed by an IR35 expert. It's better to be safe than sorry!
Once you have done the above, you should be good to start your career into IT contracting.
Some Useful Links for IT Contracting:
Professional CV writing services
Online limited company formation
Top Contractor Accountants
Top Umbrella Companies
Contractor Mortgages
Contractor News

If you need any professional help with contracting then, simply fill in the Request a Call Back form on this page or write to us at [email protected] and we will get in touch with you.
Request a call back