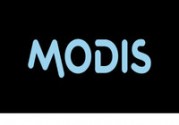 Recruitment Team
3rd Floor, Millennium Bridge House, 2 Lambeth Hill, London, EC4V 4BG
Service Area:
Bristol • London • Manchester • Sheffield • Watford
To succeed in the complex world of technology, you need exceptional connections - to the right experts, the right opportunities and the right answers. You'll find Modis right in the center of this ever-changing technological world – uncovering opportunities and connecting possibilities.

As a global provider of IT staffing services and the second largest in UK and Europe, Modis connects the very best IT professionals to great opportunities at leading companies. And we do it every single day – for both temporary and permanent assignments and across virtually all industries. We use our insight, flexibility and expanded resources to understand your goals and help you achieve them.

Yes, the world of technology is a complex place. But from our perspective, we see things clearly.