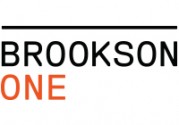 Contractor Advisor
Brunel House, 340 Firecrest Ct, Centre Park, Warrington, WA1 1RG
Request A Call Back
Get Specialist support from market-leading IT contractor accountants Brookson who have been helping contractors and freelancers – like you – optimise their way of working for over 20 years.
Brookson are there to maximise your income and take the stress out of staying compliant. No jargon, no hidden fees, just a proactive, transparent accountancy service tailored for IT contractors.
With Brookson's umbrella solution you are paid directly via PAYE and they take care of all the necessary tax and NI calculations and payments on your behalf. Brookson's umbrella solution is perfect if you want a hassle-free way to get paid.
Brookson's all-inclusive service includes;
- All paperwork, including VAT, tax and year-end returns, covered
- Have peace of mind that all tax deadlines are met
- Manage your timesheets, payslips and expenses 24/7 via your online port
- Access a dedicated support team, six days a week
- Financial health checks and planning
- Multiple payroll runs a day
- Tax advice to help you maximise your income
- Comprehensive Contractor Insurance package included
- No set up or exit fees

Whether you're new to contracting or thinking of switching accountants, get in touch with Brookson today to ensure you're maximising your earnings compliantly. You could be up and running with our contractor accountants in as little as 24 hours.