How Can A Small Business Take Advantage Of Mobile Technology
Article Author:

Harsh Shah

Posted on: September 10, 2014 (Full Author Bio in the box on the right side)

1928 views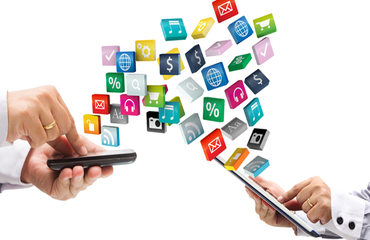 Competition is very tough today. It is a lot harder for small businesses as they have to compete with their larger counterparts. This is the reason a small business should never leave an opportunity which can catapult it ahead of its business rivals. Moreover, it does not have a big infrastructure and a big budget. It has to rely just on its online presence for achieving its goals. However, it is not only the website or social media pages, but mobile technology can also help a small business increase productivity and connect with customers.
Following are some effective ways by which a small business can take advantage of mobile technology:
#1. Going Mobile with Responsive Design
Responsive design techniques help in scaling down a desktop-sized website, and make it fit mobile screens. Responsive design is a very smart move if it is ready to target its mobile customer base as well. And why shouldn't it? Mobile Internet usage will soon take over desktop Internet usage. Only the smart marketers are taking action, and the using responsive design will make it look credible and trustworthy.
#2. Start Creating Mobile Content
Mobile content can come in handy for a small business. Mobile content is extremely effective when used in conventions, sales calls and trade shows. People love reading e-books and flip books, and they can help it increase its conversion rate. These tools help in saving money on printing costs. The efforts put behind creating these tools will only make a small business look knowledge and energetic.
#3. Need For Mobile Apps
One of the major reasons why Smartphones and Tablets are so popular today is because of mobile apps. There are apps that help in reserving tables in restaurants; there are also apps that notify users about road traffic. Mobile apps are of a wide variety; and investing in creating a mobile app is a great strategy if a small business is not working in a tight budget. This mobile app will stay exclusive to it, notifying users about new offers or special discounts from the company. In this way, a mobile app will become useful in retaining the interest of the repeat customers.
#4. Quicker Responses using QR Codes
QR codes are comparatively new in the market, and they are a very hot commodity. Almost every reputed brand is using these matrix bar-codes with the prime goal of engaging customers. So why should a small business stay away from the battle? It does not cost a lot to generate an exclusive QR code. Advertise the QR code by printing it on advertisements and products. Moreover, it must also make sure that people who are scanning these codes get redirected to relevant and functional landing pages.
#5. SMS Campaigns Still Matter
SMS campaigns are not obsolete. In fact, many people respond to impressive offers sent to their mobile devices via SMS campaigns. Moreover, an SMS campaign is cost-effective. The biggest advantage of these campaigns is that a marketer can target even the customers who do not own a Smartphone or Tablet. This is the reason a small business should not overlook the power of SMS campaigns.
Latest Posts
View All Posts from Harsh Shah
Useful Links