Things to know before you buy or upgrade to the new Playstation 4 Pro
Article Author:

Smit Shah

Posted on: April 10, 2017 (Full Author Bio in the box on the right side)

692 views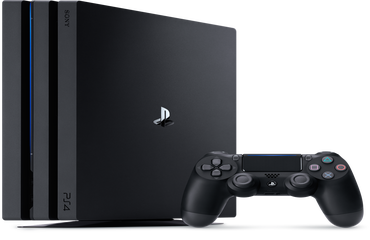 Playstation 4 Pro also known as PS4 Pro is the next big thing in the next-gen console arena. Needless to say, despite its self boasting capabilities, it will be facing tough competition, with Xbox One S & Xbox Scorpio lurking around the corner. Rumours have it, on paper, Xbox Scorpio seems to have better technical specifications and power than the latest version of Playstation 4 (Pro); but only time will tell if it is able to match to Sony's PS4 Pro.
Having said that, history has it, Playstation has always had an edge over Xbox; in every sense. We tried our hands on the new Playstation 4 Pro and played Horizon Zero Dawn (which is a Sony exclusive) game on a 4K Television; and the results were astonishing. PS4 Pro has the power to present the minute of details, depth of the open world, while still maintaining a steady (and higher) frame rate.
Before we divulge into any further details, lets look at what the new Playstation 4 Pro has to offer (Technical Specifications):
The new PS4 pro comes with a single-chip custom processor, it has a 8 core x86-64 AMD Jaguar CPU and 1.84 TFLOPS (Teraflops) GPU, AMD Radeon based graphic engine. It comes with a 8GB GDDR5 memory and 1TB storage capacity. The only down side to this version of Playstation, according to us, is the weight - it feels slightly bulky with the new PS4 Pro weighing at around 2.1kgs. It's design too is a bit bulky, while we expected a more compact version.
PS4 Pro allows select games to output a native 2160p resolution. It's enhanced upscaling techniques can increase game resolutions to approach 4K. On a HD TV, the game resolution ranges from 1080p to 1440p.
Now the big question (which every regular PS4 owner has in mind) - Should I upgrade to PS4 Pro if I already have a PS4?
This one's a bit tricky to answer. I would put it like this: If you have a 4K TV (preferrably with HDR capability), and you want to play games in higher resolution, then yes, go for it! Some might rightly say that, it's not worth upgrading from a regular Playstation to the new Playstation 4 Pro - from the pricing perspective and since not all the games are 4K ready. This too has a valid point.
I bought the PS4 Pro despite owing the regular PS4, and without a doubt, I can say that, I am not disappointed a bit.
Sony's has been fairly successful in pushing thew new 4K technology through its Playstation 4 Pro, with the results being very impressive. Also, Sony's latest system software update 4.50 adds the new 'boost mode' on to the system, which mode allows games to make use of the CPU and GPU power to its maximum capacity, thereby improving game graphics and performance (frame rates) considerably.
Looking at what the future holds in 4K gaming, PS4 Pro is certainly the best bet. It is priced at £349 on Amazon.co.uk, and is also available in different bundles. For more details, please visit http://amzn.to/2oQT25x
Latest Posts
View All Posts from Smit Shah
Useful Links