Friday The 13th: The Game release date announced
Article Author:

Smit Shah

Posted on: February 21, 2017 (Full Author Bio in the box on the right side)

1524 views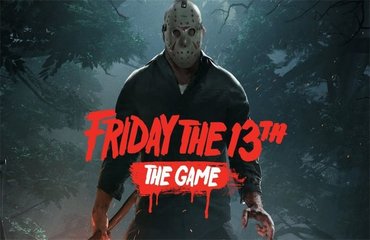 Friday the 13th is one of the most anticipated games of 2017, there's no denying that. It is an upcoming survival horror video game coming to PC, and next gen consoles like PS4 and XBOX One. This game is developed by Gun Media and IIIFonic, and published by Gun Media.
UPDATE: Digital version of this game is expected to launch of May 26, 2017. Having said that, it will only be a multiplayer launch. This means, single player story mode missions won't be available just yet. Developers have said that, May 26 launch would not be delayed any further.
It is a third-person, asymmetrical multiplayer video game where one player controls Jason Voorhees while the remaining seven control camp counselors trying to survive the night. The entire game is setup on a semi open world of camp Crystal lake; making it a classic horror fan's dream game.
It has already created too much hype and set high expectation, where everyone wants to get their hands on Jason Voorhees. For those of you who don't know, he is the main character from the extremely popular Friday the 13th series.
Watch Friday the 13th game trailer here:
On their official website f13game.com, it is mentioned that Digital and Physical copy of this game is expected to be delivered by Spring 2017 on all platforms. This however, is not confirmed yet and the game may get delayed.
For those who Pre Order, shall get a Tom Savini designed Jason Voorhees costume as a Pre Order bonus.
Watch Friday the 13th E3 Gameplay here:
We sincerely hope that this game is worth the wait and wish the game developers all the best for this game. Like most of you, we also can't wait to get our hands on this game.
Source:
Official Website, Facebook Page and Google
Latest Posts
View All Posts from Smit Shah
Useful Links