10 Must Have iOS Apps for UK Contractors
Article Author:

Smit Shah

Posted on: January 17, 2018 (Full Author Bio in the box on the right side)

1569 views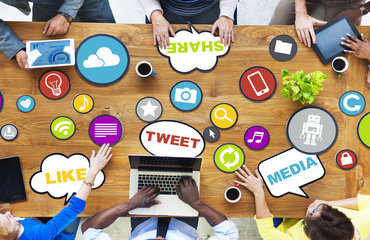 We've compiled our list of Top 10 iOS apps for UK contractors. These apps are a must-have for any contractor contracting in the UK.
Our list includes app ranging from categories like AR Apps, Productivity, Utilities, Social Networking, Photo Editing and a lot more.
Before any further ado, let's begin with our list of Top iOS apps:
1. Buffer
First on our list is Buffer. This is one of the best social media management app available on the market today. This app lets you schedule and post on social media platforms like Twitter, Facebook, Google+, LinkedIn and Pinterest.
Not only does this app let you post on these platforms at one go, but it also provides you analytics. So, you can see who's engaged and track the performance of your posts and tweets all in one place. This app saves a lot of time and enhances productivity.
2. Airbnb
Airbnb is one of the most important apps for contractors who are always on the go, working on remote or client locations. This app comes in very handy when you're looking for a nice play to stay during your contract period.
Airbnb lets you browse through a wide range of properties available for rent, check their availability, read reviews and conveniently book a property online.
3. Skyscanner
Again, this is a great app for contractors who have to travel a lot. This is a very simple and easy to use app that lets you book flights, hotels and car hire, all in one place.
4. Strava
Work is important but health and fitness are even more important. This is why we have included Strava in the list of essential iOS apps for UK Contractors.
This is a great fitness app that lets you track your physical activities like running and cycling. You can set fitness goals, share it with your friends and gives you a detailed report of your physical activities. This app works even better when it is paired with a smartwatch like Apple watch.
Weather can often play a spoilsport. That is why it's good to be well prepared beforehand. Carrot weather helps you just do that. It is a fantastic app that gives you accurate and detailed weather forecasts in a hilarious manner (yes, you've read it right!).
Carrot weather is the winner of Apple's Editor's Choice award on the Mac and featured by The New York Times, Good Morning America, CNN, The Wall Street Journal, Wired, & more.
6. Reddit
Reddit is an app you'll find on almost every iPhone. It lets you stay in touch with latest news and trends. It's an essential resource clubbed with a great community marketplace.
7. VSCO Cam
This is a must have photo editing app for iPhone. It allows users to capture and edit photos, add filters, make adjustments to the photos through their toolkit feature. You can make photo adjustments like clarity, exposure, saturation and contrast.
8. Any.Do
This is a great productivity app that lets users create and manage to-do lists. It has an integrated calendar through which you can schedule tasks and reminders. Over 15M people rely on this simple yet powerful to-do list & calendar app to stay organized and get things done.
9. Slack
This a very useful app for IT Contractors and for also for contractors who work in a large team. Slack is a private messaging system that also lets you share notes, web links, images, documents and it is a highly customisable iOS app.
10. Kindle
Kindle is a great app to download and read eBooks on the go. You can purchase or download free eBooks from Amazon and read at your convenience.
This concludes our list of 10 must-have iOS apps for UK contractors in 2018. We hope you liked it and found useful. Please do share this article if you liked it.
Latest Posts

View All Posts from Smit Shah
Useful Links