Will the low rates mortgage price war benefit UK Contractors?
Article Author:

Smit Shah

Posted on: May 12, 2017 (Full Author Bio in the box on the right side)

634 views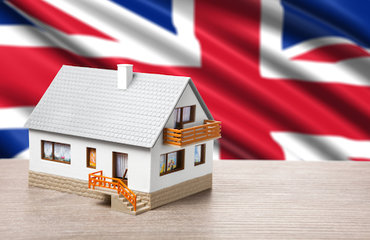 Contractor mortgages market has become more competitive than ever before, leading to a price war. Every mortgage lender wants to tap this niche and lucrative market. But the question is, who will benefit at the end of the day? Will the contractors benefit or the lenders, it remains to be seen.
To attract contractors, many leading mortgage lenders have gone through a substantial rate cut, indicating that there is a fierce competition going on in the contractor mortgages market.
HSBC and Yorkshire Building Society are some of the leading mortgage lenders who have had major interest rate cuts in this price war. This is an excellent opportunity for those who are looking to bring their repayments down.
At 1.69%, HSBC's 5 year fixed rate mortgage is the cheapest mortgage deal available in the market; whereas Yorkshire Building Society secures the second place by offering a mortgage deal at 1.74%.
From what we understand, it seems Atom Bank's 5 year mortgage deal at 1.29% has played a vital role in triggering this price war. Last year in August, Bank of England cut the official interest rate to 0.25%, which has contributed too.
However, this low rate price wars will not benefit or attract first-time buyers, as to qualify for such deals, borrowers will need to have a deposit or equity already in a home. In fact, the average 2 year fixed rate for borrowers with 5% deposit has gone up to 4.18% from the previous 3.97%. On the flip side, borrowers who are willing to shell out higher deposits can get rate as low as 0.89%. This clearly indicates that, borrowers with higher deposit will benefit the most. First-time buyers are certainly facing the heat as they would be either paying higher interest rate or higher deposit.
If this continues for a longer term then, it will put a lot of pressure on Bank of England to increase rates. If BoE succumbs to the pressure then, one thing is evident; this pressure is only going to be passed on to the borrowers and no one else.
This, however, doesn't affect our network of contractors seeking mortgages. Our team of specialist contractor mortgage brokers have negotiated exclusive deals with mortgage lenders to protect contractors from such interest rate fluctuations. Calculate how much you can borrow using our contractor mortage calculator or compare mortgage interest rates.
Latest Posts
View All Posts from Smit Shah
Useful Links