Contractor Mortgage Calculator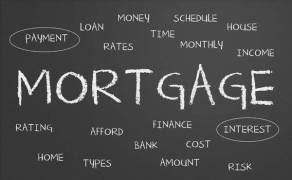 Calculate how much you can borrow using our contractor mortgage calculator.
We have been helping contractors secure a mortgage since 1999, with contractor friendly banks and building societies. If you need expert advice or help with your mortgage application.
Click on Contractor Mortgages to learn more about mortgage for contractors.
Contractor Mortgage Calculator
How is a contractor mortgage calculated
Contractor Mortgages are calculated based on a multiple of your day rate. As a general rule, your contract day rate is multiplied by the number of days you work in a week multiplied by 48 weeks. You then multiply this by 4.5* to find out how much you can borrow approximately.
*Please note this is a guide and does not guarantee eligibility for a mortgage. Please contact us for a personalised Key Facts Illustration. For example, if your daily contract rate is £500, your gross annual earnings would be £120,000. Multiply this by 4.5, and this would enable you to borrow approximately £540,000.
We've can help you secure contractor mortgage at the best / competitive rates. We can get you right up to 90% to 95% LTV (Loan To Value). We have a team of top mortgage brokers and they have negotiated best and exclusive mortgage deals for UK Contractors. Get in touch with us for more details.
We work with the likes of Halifax, Clydesdale Bank, Virgin Money, Nationwide, Saffron Building Society, RBS, Furness, Santander, Woolwich, HSBC, First Direct, Kensington, Barclays, Newbury Building Society, Investec and Kent Reliance to help Contractors secure a mortgage.
If you would like a call back, all you need to do is fill your details onto the form below and someone will be in touch very shortly.
Request a call back