Tide Business Account for IT Contractors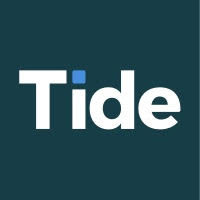 We provide business account to IT Contractors in the UK. It takes 5 minutes to get your Tide account number and sort code. No phone calls, paperwork or appointments, leaving you more time to do what you love.
By eliminating the frustrating admin from business banking, Tide empowers contractors to get on with their busy lives.
The account comes with a suite of powerful tools and integrations, to make running your business easier. And it's free to open - no monthly or annual fees, free use of your Tide MasterCard, just pay per bank transfer.
Sign up here to get your business account in 5 minutes and get on with doing what you love.
Sign-up in minutes, not weeks
Scan your ID
Confirm your details
Take a security photo

That's it!
Packed with powerful tools
Invoice assistant: Pay and send invoices quicker from Tide. We'll also check if they're paid and chase them if not.
Expense management: Attach files and add comments to transactions to help with expense management.
Automated bookkeeping: Transactions categorised as they happen to automate bookkeeping.
Integrations with the apps you love: Connect seamlessly with Xero, iwoca, and more. Our Open API allows you to create your own.
Always safe. No compromises.
Card control on your phone: Freeze and cancel cards instantly and securely on your mobile.
Your money is yours: We hold our members' funds in a separate, ring-fenced account. We will never invest, lend or take any risks with it: it will always be available to you, whenever you want it.
FCA regulated: Our payment provider Prepay Solutions (PPS) holds an e-money license from the UK Financial Conduct Authority.
Help when you need it. How you want it.
Live in-app chat: Instantly connect to our real-life Help team via our app
Community forum: Ask questions, hear from other members, and get answers from experts on our helpful community forum.
Sign up here to get your business account now.
Request a call back