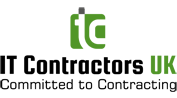 Featured IT Jobs

Featured IT Contractors
Michael Hunger


Bedfordshire

Dotun Oladeji


London

Jose Santos


West Midlands

Tim Marsden


Swindon

Recruitment Agencies

Welcome to IT Contractors
UK
IT Contractors UK is one of the leading information and resource portal for IT Contractors in the UK. We provide a variety of services to IT Contractors such as IT Jobs, Forum, list of Accountants & Umbrella Service providers, Recruitment Agencies, Insurance, Contractor Mortgages and more.
We entered the online space with only one question in mind, "How can we positively contribute to the IT contracting market and, most importantly, how can we assist IT Contractors and Freelancers in the UK?"
After intensively researching the information available for IT Contractors, one thing came out very clear: the quality of information was not up to the mark and the information was very repetitive and unnecessarily complex.
We're here to change all of that! We plan to do this by, firstly, keeping this site up to date with as much helpful and relevant information as possible and, secondly, providing ongoing support to all the IT contracting services » read more
Contractor Mortgages
As part of our service to IT Contractors, we researched the market place to find the best
provider of contractor mortgages.
ITContractorsUK.com has teamed
up with ContractorFinancials, a mortgage expert, to help you secure competitive mortgages.


Contractor Insurance
Every IT Contract requires one or
the other type of insurance cover.
It all depends on the terms and conditions of your Contract, set by your client.
What is a Contractor Insurance?
Why it is required? Buy Insurance | Get a Quote


Contractors / Jobseekers
2
8
2
1
7


Contractor Accountants